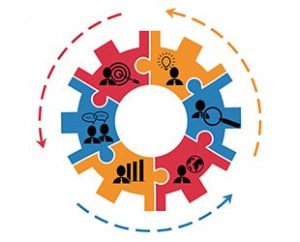 Operations is finally getting its rightful place in small business strategy. Automation, technology, customer needs, and the sharing economy are becoming vital components of the branding and marketing process. In order to achieve marketing success through operations, here are some examples:
In sports, analytics can be used to improve the individual impact of player skills. Defensive shifts in baseball, the three-point play in basketball, and increased passing in football are fundamental changes that have been accelerated by analytics.
When selling on the internet first started, delivery and security were thought to be major barriers. Today, customer service and delivery in 1-2 days are generally standard. In addition, the internet has proven that eliminating stages of the sales process (like those used in brick and mortar stores) can dramatically reduce costs and prices.
Creativity, differentiation, and advertising have been the focus of traditional marketing and branding programs. However, issues like value, service, quality, and culture are producing better results. Compare the focus of many brands in department stores, versus Amazon and other leading online sites. I argue that online retailers succeed partly because of the lack of technological skills among many traditional marketing professionals.
Here are some ways to improve marketing success through operations:
1.  Digital Branding and the Internet – If you research anything about business today, it's obvious that Apple, Google, and Amazon are three of the most important sales and communication vehicles. Nearly everyone uses their phone and/or laptop to research and buy products and services. However, the digital efforts in many companies are still buried in departments like accounting or marketing. I argue that digital activities and marketing need a special place in organizations and should be a major part of marketing programs. For example, digital activities need to be an integral part of efforts like emails, websites, sales, marketing, social media, logistics, and customer service (and should be treated that way.)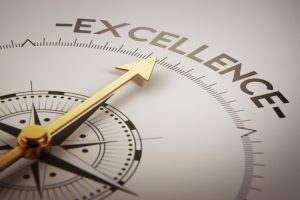 2.  Excellence – There is an ongoing debate about pursuing excellence versus change just for the sake of change. This topic is affected by several issues and we need to understand how problems can require different solutions. Businesses are subject to radical change, so they need to build mechanisms into their processes. While we will face more uncertainty and instability, we need to focus on changing and simplifying processes to reduce the risks. Strategies like pivoting, developing and testing/measuring/adapting need to be built into our organizations.
3.  Service – Service, image, and culture are frequently the biggest (and often least expensive) ways for small companies to develop a brand and differentiate themselves. Some suggestions:
Focus on your target market, segment, and your ideal customer.
Be polite, listen, and then act based on what you have learned.
Become a trusted resource to your prospects by providing information that will help them make a good choice.
Build an email list and send informative mailings on a regular basis.
Keep in touch with potential and existing customers.
4.  Company Culture – Creating and maintaining a positive company culture is a critical component in achieving excellence and establishing a great brand. A great strategy without a supportive culture will undoubtedly fail. I've seen it happen too many times.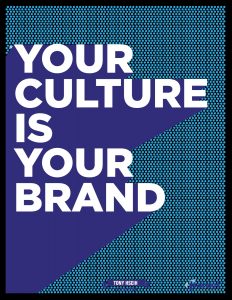 Open systems are becoming a critical aspect of great cultures and they often reject bureaucracy, authority, and hierarchy. Open systems encourage participation, diversity, new rules, and to some extent, chaos.
There is no better example of this than the Golden State Warriors, who just won their third NBA title in four years. Much of the attention is given to their super stars, but if you look behind that, you see how the entire organization (including the training staff, coaching staff, medical staff) are all united to create excellence and a unified culture.
5.  Prioritizing with the 80-20 Rule – Prioritizing can produce dramatic results. In particular, focusing on strengths and eliminating weaknesses has dual benefits. For example, I have a client who has the best product in the industry, but charges a little more money. She has achieved success by moderating some prices, but mostly in developing messages that explain her quality difference.
In the modern business realm, it has been proven time and time again that 80% of business revenues are generated by just 20% of our customers. Yet we all continue to waste time, money, and inventory dollars on customers that bring in a lower return. This tendency also frequently adds confusion and complexity.
By focusing on the products that you know your customers want, you're making them feel much more confident (especially when you're selling online.) Instead of finding new ways to market products that simply aren't selling, you may be better off to shift over to what is selling. If you give people what they're searching for, they'll buy. If you don't, they won't. It's that simple.
In summary, operations, and logistics should be viewed as a critical opportunity to improve sales, profit and competitive positioning. While there are some technical aspects to this, it is the thought process and integration of the key components that will lead to success.
Dr. Bert Shlensky, president of Startup Connection ( www.startupconection.net ) has an MBA and PhD from the Sloan School of Management at M.I.T. He served as the President of WestPoint Pepperell's apparel fabrics business and President and CEO of Sure Fit Products. Having provided counseling to over 2,000 clients, he now focuses on working with select start-up and small businesses.
Summary
Article Name
5 Paths To Improved Marketing Success Through Operations
Description
Operations is finally getting its rightful place in small business strategy. Automation, technology, customer needs, and the sharing economy are becoming vital components of the branding and marketing process.
Author