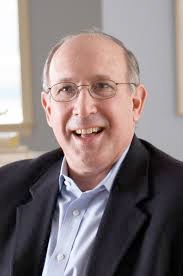 Bert Shlensky has over 30 years of experience as a results-driven executive leader.  Over the past six years, Dr. Shlensky initiated five startup businesses — each of which achieved sales within six months of funding.  Bert is currently President of the consulting firm www.startupconnection.net.
Bert Shlensky was also a counselor for the Small Business Administration funded SCORE, where he was a mentor for entrepreneurs.  He has conducted in-person and virtual counseling with over 1500 clients since joining SCORE.
Bert Shlensky also spent 14 years as President and CEO of Sure Fit Products, where he grew the business from $50 million to $150 million in sales.  He initiated the development of a $60 million direct internet and catalog business during his tenure.
Prior to his tenure at Sure Fit Products, Bert Shlensky joined West Point-Pepperell in 1985 as President of their Apparel Fabrics Business.  He later headed the $400 million Cluett shirt group.
Bert graduated from Roosevelt University, and received an MBA and PhD from the Sloan School of Management at M.I.T.  He has also participated in a number of programs at Harvard's Kennedy Institute and Lehigh University's Entrepreneur Program.