How small businesses can get pricing right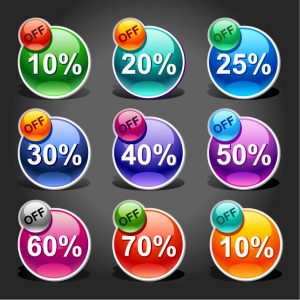 Did you know that being dead cheap could be dead wrong for your business? Many small businesses try to be the cheapest, thinking that it's a certain way to make more sales – but pricing does not work that way.
If your pricing strategy doesn't go beyond being cheap, you're at risk!
Consider how Uber prices its rides. Uber originally tried out just being the cheapest all the time. It didn't work – drivers didn't want to work for so little money at inconvenient times like late nights, Saturday nights, or holidays. Guess when demand for Uber cars is the greatest (you can read all about this on an Uber blog)? So, Uber created a dynamic pricing strategy linked to demand, as well as a lot of other factors, and it worked brilliantly.
Learn Dynamic Pricing!
Today, most companies use a dynamic pricing model. These can range from the "early bird special" to sophisticated algorithms, like Amazon. Try being cheaper than them, and they'll find a way to reduce their prices further than you can, at just the right times.
Because, it's not all about price. Consumers look at price as one factor among many. The consumer thinks about quality, usability, overall value, look, and feel, along with a number of other aspects – each product has a different combination of consumer-appeal factors.
For many products, price isn't at all the main aspect involved in consumer choice in evaluating the total value of a purchase. Here's an example from the Harvard Business Review: "Some products have a much more immediate and dramatic response to price changes, usually because they're considered nice-to-have, or non-essential, or because there are many substitutes available. Take, for example, beef. When the price dramatically increases, demand may go way down because people can easily substitute chicken or pork."
More complicated products have more factors to consider; keep in mind that "price elasticity" – the technical term — isn't just a factor of how well you're marketing. It is also affected by the type of product you're selling, the income of your target consumers, the health of the economy, and what your competitors are doing. "You can't look at it in isolation; you have to look at it in context of the industry and its competitive structure and in the context of consumers' lives," as the HBR article explains.
Getting the Price Right
To get pricing right, it must be a part of integrated marketing programs that also consider product, service, quality, competition, price elasticity, and internet channels – each product calls for a selective strategy.
As part of your overall analysis, there are some pricing tactics you might consider:
FREEMIUM is one of the most powerful pricing strategies today. Promotions are incredibly effective and, contrary to popular belief, they don't hurt your image or make you seem cheap. Google, Facebook, the cloud, public organizations, and open source programming all give things away to build their long-term success. What makes freemium so effective is that it builds trust with customers. You give away something of genuine worth, and then the customer believes that you deal in products with inherent value. Gaining customer trust is the most powerful form of marketing.
Drop High Maintenance Goods: You need to get customer reaction to your products, so that you can learn which ones the consumers say have high customer service and maintenance attached. Get rid of products that customers have had bad experiences with – this enables you to concentrate on popular ones for which you may be able to earn higher margins. Drop the unprofitable lines and find out what customers don't want – this will help you to put together a clear pricing strategy.
Selling exclusive products and services is another tactic to keep prices and margins higher. You can't be beaten down by the competition if they don't really have the product you can offer. Exclusivity is not necessarily just the simple product. It can be quality, service, or just a simple understanding of your needs. Psychological Pricing: Base your prices on factors such as perception of product quality, popular price points, and what the consumer perceives to be a fair value. This pricing relies on a positive psychological impact on the customer.
The key factor in all of this is the value you offer your customers, and this is why building trust combined with pricing psychology are powerful tools. Your customers perceive a value in what you offer in terms of its intrinsic value, and the effects of the product on their lives – i.e. buying a takeaway meal provides good food, but also saves the consumer time in preparation.
Taking all of the pricing factors into account isn't easy. That's why we, at StartupConnection, can help you understand how to go about it.
Why don't you contact us and let us help you to have an effective pricing strategy?
Dr. Bert Shlensky, president of StartupConnection ( www.startupconection.net ) is a graduate of Sloan School of Management at M.I.T. He served as the president of WestPoint Pepperell's apparel fabrics business & President and CEO of Sure Fit Products. Having provided counseling to over 2,000 clients, he focuses on working with select start up and small businesses.
Summary
Article Name
Is Your Pricing Too Cheap?
Description
If your pricing strategy doesn't go beyond being cheap, you're at risk!
Author
www.startupconnection.net