No doubt that many avoid any kind of research, let alone market research, like the plague for a lot of reasons. This undoubtedly means your business culture suffers greatly due to a great fear in the office. A cloaked figure of darkness and a scythe, waiting to envelope you in the shadows of despair as you're engulfed in never-ending data, statistics, and reading. It's not fun!
Hence Why Your Business Culture Tends to Be More About Action and Results, Not the Preparation That Ensures You Get There
We want results — without a whole lot of work to get there. And don't get us wrong: there are many things we do on a daily basis, best practices to optimize your business planning with the proven model that gives you the most minimal time crunch and maximum output and results. But hear us on this: you never, ever discount the preparation and planning, meaning the market research!
Fear is a funny thing, honestly. It's only as terrifying as we make it out to be, but thankfully when you're in on the trends of today and the power of the Internet, and other best practices you make second nature — there's no doubt you make this grim reaper of market research more like a puppy dog!
Here are the best reasons for doing market research without breaking a sweat (or fearing death):
And you better believe this trend-setting business planning stratosphere will continually evolving. Perhaps even avoiding death and achieving immortality.
That's Why You Have to No Doubt Shut Off the Fear Due to the Tools. Fear NOT Market Research.
For these days it's plenty easier getting all the data you need to ensure you have all the information you could get your hands on. And that cloaked demon over there ends up not as scary. Just a guy with bad skin, looking for a corn field to harvest.
Dr. Bert Shlensky, President of The Startup Connection, directs all small business clients toward maximum sales and profit thanks to his 40 years of high-quality experience. He does this through technological, social, and online integration, supercharging your business success into the next level, so don't hesitate to sign up for a free consultation RIGHT NOW.
Summary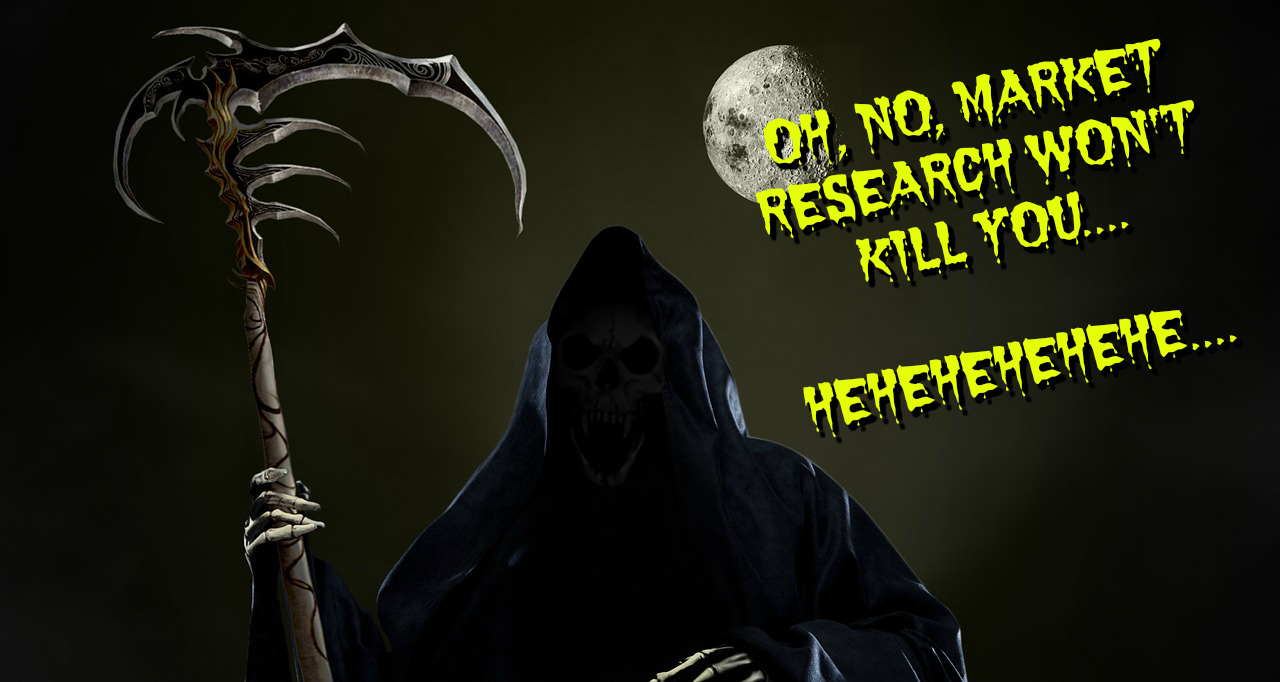 Article Name
9 Reasons Why You Should NEVER Fear the Reaper of Market Research
Description
Who DOESN'T fear the reaper? Not many. But if the reaper was a big digital market research database of trending info, I personally wouldn't be so scared!
Author