There is value in proper planning and execution, especially related to "Marketing & Sales."
Yet, how many times have we heard successful business entrepreneur share their success (after many failed attempts) when they didn't plan on it?
In this post, I will explore how "Not Overthinking and Just Doing" can also be a useful strategy for growing business.  This technique can be employed by all businesses, yet it is the small business owner who holds the advantage of this strategy, as resources are more flexible. In addition, the absence of tiered staff and bureaucracy allows for more inspired and engaging strategies to be implemented faster and adopted as needed.
I will share two examples of how "SHOOT FIRST… ASK QUESTIONS LATER" has served my clients with great success.
SURPRISE SALES" CAN LEAD TO "SURPRISING RESULTS"

DROP PRICES TO INCREASE LEADS
(15% versus the usual 25-30%)
My client "Jane," a small business owner, has found her sales success to be based on regularly introducing new products.   With each new product, she would carefully plan the new rollout, developing marketing, pricing, and communication strategies for few months at a time.  During her last product launch,  she got antsy, and just posted an introduction on her web site with a very modest sale.
The result was the best single email and ad in a few years.
GO WITH YOUR GUT
Her usual product launches involved strategy, analysis, and tiered introduction of the products.  With this GUT INSTINCT, to just post a modest sale to her new product, the timing and response was just perfect in her category, giving her more exposure, in addition, with Amazon and other retailers (as timing was perfect).
RIGHT PLACE – RIGHT TIME
Had she waited few more weeks or months for all marketing research and strategy to be concluded, she would have missed the "RIGHT TIME."
This new success has found her a new strategy that she employs regularly now with success. Online business and internet sales now allow us to "test" and "analyze" strategies faster and adapt to the changing market trends.
SPENDING MONEY ON MARKETING & NOT GETTING RESULTS?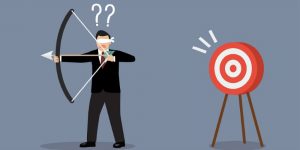 Our second client case review is about a service-based business that has failed repeatedly, even though the offered services were very useful to the target audience.  Where did they fall short? Having hired numerous marketing experts to conduct testing, analysis, and creating "ads" and other related marketing tools to drive "traffic," each marketing project tapped into their budget with no results.
TO DO …OR NOT TO DO?
Market research requires an allocated budget, and implementation time can take months (which small business usually don't have, as they need sales to keep there doors open). The down side of "Expert Market Research & Planning" for small businesses is that, if the result of all the research and planning was unsuccessful, their budget can be exhausted, and repeated action of the same approach will delay immediate actions that could be taken.
DON'T JUDGE THE MESSENGER
Small business have an advantage, as they can easily test the techniques that work best faster than larger corporations.  After many failed attempts, and many marketing experts later, the company programmer had an idea. With the ease available now to make websites, and all the templates available, he suggested, "Lets create a few mini test websites," and drive traffic via cost efficient ways.  Use "Google Adwords," and test which style will resonate, and best convert the traffic into leads.
In the company's prior approach, each website change involved a lot of research and planning.  This new strategy allowed them, in real time, to test multiple styles. They could focus on the successful ones, and adapt the others based on what they learned. Best of all, this can be done quickly and inexpensively.
MULTIPLY YOUR TESTING
This technique of utilizing your resources to create test sites and other "POP UP-like" sites for your business will allow you to get immediate feedback on what works and what doesn't, without months of planning each strategy, and waiting for results, only to adjust again later.  In a few days, you can get preliminary feedback on almost anything and develop further tests. You can also do simple AB testing, to make the tests even more valuable. Google Adwords can be tested and quickly modified, based on results.
SUGGESTIONS HOW TO "SHOOT FIRST & ASK LATER"
Develop, test, measure, and adapt.  Think outside the box – create pilot test programs you can utilize with your business NOW – without over-planning. This will allow for the gathering of more data faster, and help you find what works best.
Focus on winners.  Find your winners, and expand on those techniques.
Less talking, more action.  Understand what you know, what you learn, and what you don't know.  In particular, reduce endless conversation about alternatives, where there is little empirical evidence, but lots of opinions. At the same time, learn from your test results, and execute for your success quickly.
Details matter.  Examine the integration of variables and success. Presentation, details, marketing, and pricing can all affect the success of a program. "What did you do that made it work?"
IN SHORT…
We frequently spend too much time analyzing what we don't know. Allow for some uncertainty and for more testing, especially on the Internet. Make it fast and inexpensive. Most importantly, test to identify real winners, and then, reconfirm, and expand as fast as possible.
Dr. Bert Shlensky, president of www.startupconnection.net, is a graduate of Sloan School of Management at M.I.T. He served as the president of WestPoint Pepperell's apparel fabrics business and President and CEO of Sure Fit Products. Having provided counseling to over 2,000 clients, he focuses on working with select start up and small businesses.
Summary
Article Name
Shoot First…. Ask Questions Later?
Description
We frequently spend too much time analyzing what we don't know. Sometimes, you need to learn to shoot first, and ask questions later.
Author
www.startupconnection.net