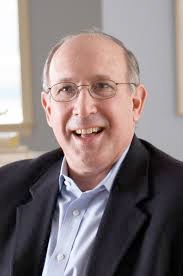 Startup Connection helps you successfully manage those challenging "HOW-TOs" of starting and running a business. My goal is to help you get better results, avoid mistakes, operate with greater efficiency and become profitable in less time. I provide "hands on" expertise to startup, growing, or floundering businesses.
Startup Connection leverages my full expertise and experience to help entrepreneurs make money. I personally counsel clients on the "HOW" and not the "WHAT" of starting a business. Startup Connection focuses on understanding and analyzing your dilemmas and challenges as an entrepreneur and then uses personalized, proven tools to solve them.
I have 40 years of academic, executive, startup and consulting experience as a results-driven executive leader. I earned a PhD from the Sloan School of Management at M.I.T. and have participated in a number of programs at Harvard's Kennedy Institute, Lehigh University's Entrepreneur Program. I have personally provided individual counseling to over 2,000 startup clients at SCORE.
My executive experience includes being president of WestPoint Pepperell's apparel fabrics business and heading the $400 million Cluett shirt group. More recently I spent 14 years as President and CEO of Sure Fit Products where I grew the business from $50 million to $150 million in sales. I've also initiated the development of a $60 million direct Internet and catalog business during my tenure.
In short, I know what works.
Call Us Today:  (914) 632-6977
We're changing the way entrepreneurs succeed in the business world by providing the right knowledge at the right time.